What is procrastinating, not being consistent, or not getting started costing you? 
We bet it's a lot.
Meet the Accountability Works Leadership Team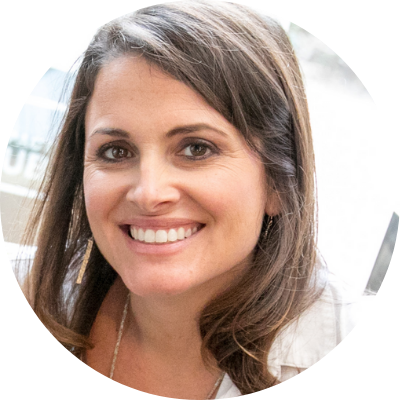 Why doesn't everyone do this?
Why doesn't everyone do this?
Ali Schiller Founder, Process Design
Ali's background in mechanical engineering gave her a unique appreciation for structure, systems and process design. She also experienced what it was like to have a list of projects and deadlines followed by a paycheck. What she needed to do to be successful was clear. 
It wasn't until Ali decided to start her own business that she felt the real fear of not knowing where to begin, what to focus on, or the comfort of a steady income. Not to mention, having to handle all the unsexy, easy to put off, parts of running a business. That was when Ali decided to start an accountability group. She met weekly with three fellow business owners, to set goals, check in on their progress, and be held accountable. It was so effective, life-changing really, that her big question was, why doesn't everyone do this? 
This led her to start Accountability Works, a coaching and consulting company that has enabled clients to do everything from start a successful business, to tripling their income—without neglecting themselves or their families. She loves providing a place where people can work on their most important goals while being part of a supportive community.
Ali has been the featured accountability expert for Entrepreneur.com and featured in Business Insider, Fast Company, Psychologies Magazine, and Daily Worth. 
She lives in Santa Barbara with her husband, two children and labradoodle, Auggie. She can get lost in a good book, is always up for an adventure, and is now learning how not to kill her new garden.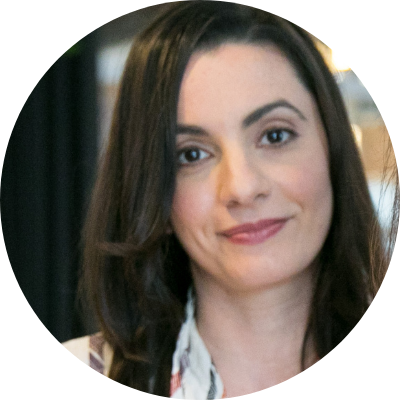 Where Process Meets Presence
Where Process Meets Presence
Marissa Boisvert Co-Founder, Behavior Change
As a Certified Integrative Health Coach, Marissa was formally trained in Mindfulness Based Stress Reduction (MBSR) behavior change at Duke Integrative Medicine. She brings a depth of knowledge on how to implement mindfulness at every level of the AW process. As we explain in our programs, accountability is an act of mindfulness. 
Prior to joining the AW leadership team, Marissa's work was focused on helping people cultivate mindfulness. The problem she ran into was that while becoming more mindful and present is a desire of many, it is, at the same time, difficult to grasp and put into practice. When she started facilitating the AW process, she discovered that accountability is the tool that helps people become mindful and present in their lives. That's when she knew she had found her match at Accountability Works.
A diverse background in the arts, behavior change coaching and online business led Marissa to identify that there is a sweet spot between driving and allowing, where you are connected to what is most important to you and what you value most. Marissa loves that today she gets to run a company that helps driven people navigate the discomfort of change and accomplish their goals with compassion. 
Marissa's work has been featured in Business Insider, Fast Company, Thrive Global, and Insight Timer. 
She lives in Asheville, NC with her husband. Loves being surrounded by nature, and that on any given day, she sees people loading up their kayaks or bikes to head out for outdoor adventure. Marissa is drawn to people who nurture our planet + our relationship to it, the arts, and anything that makes her think critically or laugh.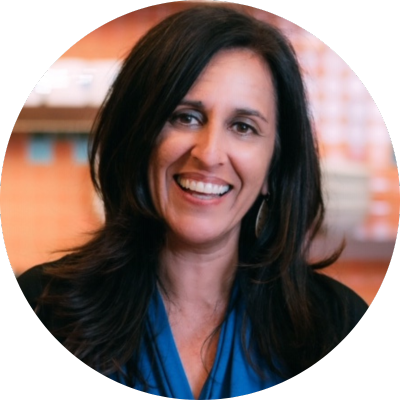 Delivering Accountability at Scale
Delivering Accountability at Scale
Ann Catrina-Kligman Partner, Executive in Residence
After a career in corporate America at companies ranging from early-stage startups to large enterprise organizations, Ann is thrilled to join Accountability Works. As the company's first Chief Performance Officer, she brings 20 years of extensive C-level coaching, mentoring, program leadership and consulting expertise. 
Accountability is something that is a struggle for many organizations especially as they are currently navigating multi-faceted work environments (in person, hybrid, remote). In meeting Ali and Marissa, she was impressed with their mindful approach to accountability and how applicable their process is to the workplace — meeting the needs of managers and employees, no matter the industry or size of the organization. In today's changing landscape, it's more critical than ever to cultivate a way for employees to reach their goals through purposeful, trust-based sustained action.
Ann is excited about applying her experiences leading and optimizing high performing teams building and delivering high accountability cultures at scale. She leverages technology and employee-centered design thinking to make it easier to communicate and collaborate while fostering a sense of inclusion and belonging across organizations.
She lives in the San Francisco Bay Area with her husband and her 14-year-old daughter, who inspires her interest in girl's leadership and STEM education. An avid traveler and voracious reader, she enjoys a daily trail walk with Heidi, her long-haired chihuahua.
Why do people show up every week? For months or even years?
People say they want accountability. Research supports that again and again.
We excel at delivering accountability because we have figured out how to make it enjoyable. And you know, the thing about accountability is it only works, when you show up.  
People who sign up for our accountability programs, are excited. They want to be here. They want to do the work…even though it's challenging.
It's Accountability that Works.
 We practice accountability because we love learning and growth. We provide coaching because we know others get tremendous value from our programs. And we create physical and digital products so that as many people as possible have access to our proven process.
With the support of our wonderful husbands, families, friends, and always an accountability group keeping us on track and evolving, our mission is to share this work with as many people as we can.
We are honored to have worked with thousands of people in accomplishing their goals. From the US to Australia, Mexico to Bulgaria, it doesn't matter the time zone or culture, Accountability Works. 
Accountability Works for them…
Accountability means that I have the support I need to stay focused on my goals and make progress towards them. Accountability lets me know that somebody else is cheering for me and I am not alone in my struggles and accomplishments. ​​​​​​​It helped me to not bail on things I do not necessarily look forward to but are required to move forward in my goals​​​​​​​.
I have a real need to know that I'm making progress. In the past by just writing down my goals, I wasn't very good at accomplishing them. When I set out a time to specifically focus on that, I get a lot more accomplished. Accountability is an act of forced mindfulness.
When I think about what I have accomplished and how I've grown over the last 2 years, I am simply blown away.
There was always so much I wanted to do, but I just wasn't doing it. I always thought, "I'll get to that." But putting my commitments and goals out in the open every week and being accountable for the things I said I was going to do, have made ALL the difference.
Are you ready to let accountability work for you?