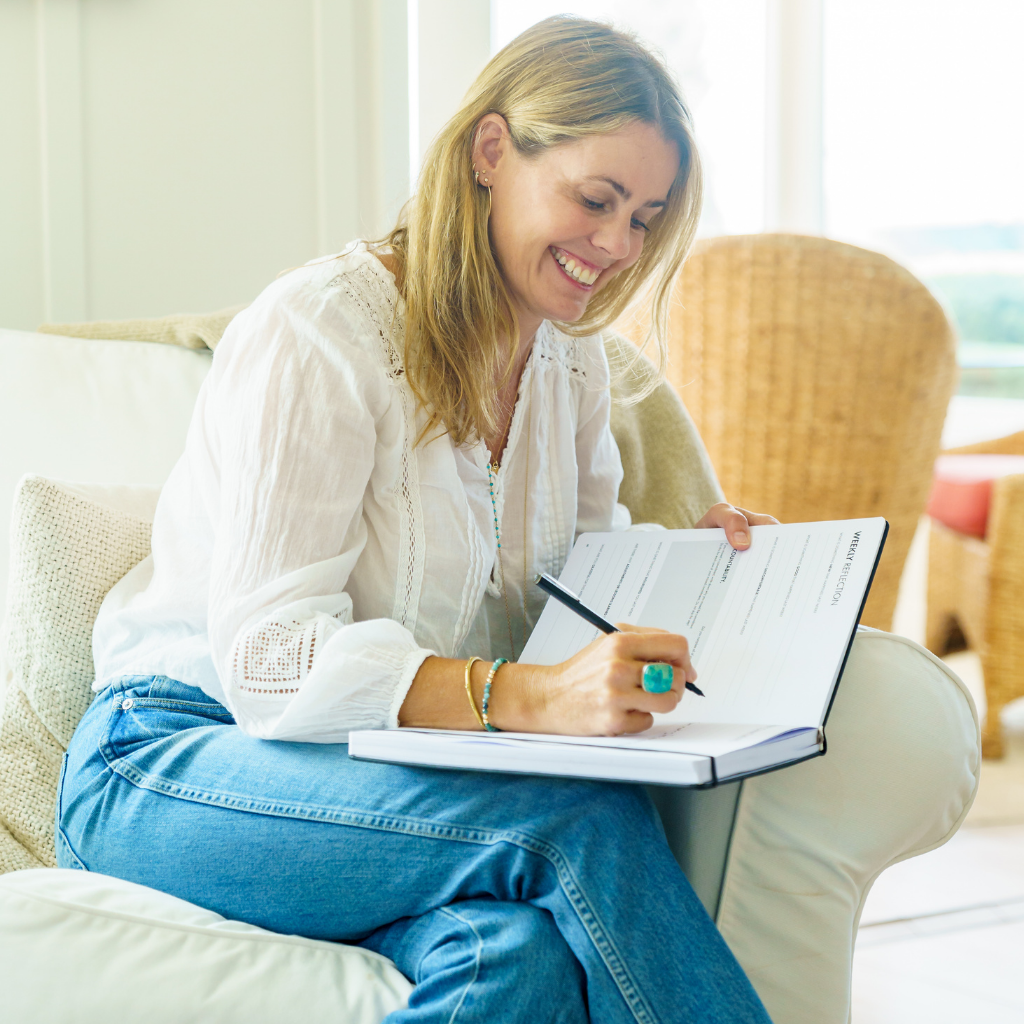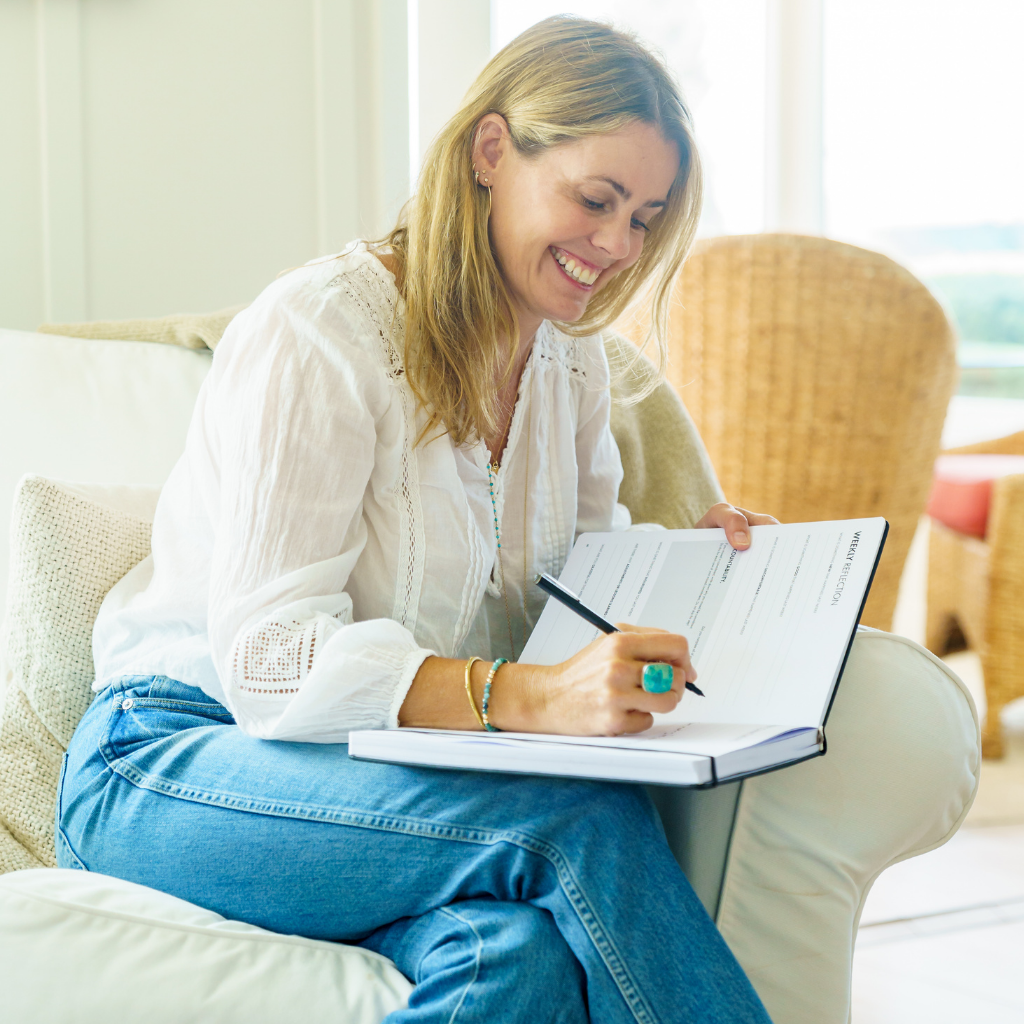 Meet Your New Accountability Partner
The Accountability Works 1-Year Undated Planner is the absolute best way to plan your year while staying accountable to your vision and goals! Created by Accountability Experts with over a decade of experience, you will find this planner to be much more than a place to write down your to-do lists and appointments. In fact, if that is what you are looking for, this planner is not for you. If you are ready to craft a vision, set aligned goals, and stay accountable to the intentional actions that will move you forward, this planner is perfect for you. Most importantly…it works.
The Accountability Works Undated 1-Year Planner
It's more than a planner, it's a Proven Process.
Commit to it and let it work its magic.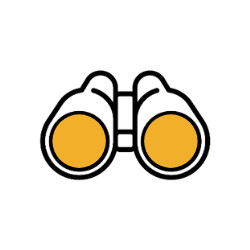 Write Your Vision
Your vision is the future you are creating with imagination and wisdom. Your planning process begins with writing your vision. It will serve as your compass.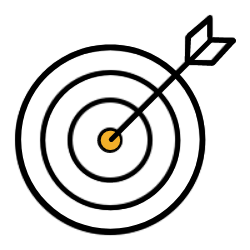 Decide on Your 1-YEAR Goals
Answer clarifying questions to hone in on what you want to focus on for the year.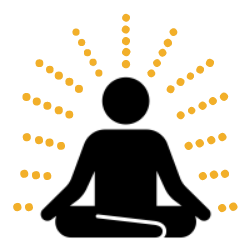 Define Your Personal Foundation
Your personal foundation is comprised of the habits and routines that make you feel your best, build your resilience, and help you stay connected to yourself and others. How you feel physically, emotionally, mentally, and spiritually influences every area of your life, thus, requires attention and care that we've built into every aspect of this planner.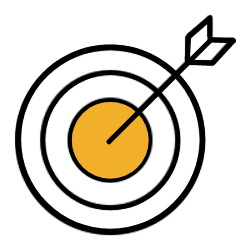 Decide on Your Quarterly Goals
Focus on the quarter ahead. It's long enough that you can make significant progress and short enough that you can stay motivated and on track.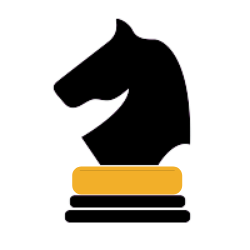 Strategize Your Approach to Each Goal
Every goal you set requires thinking through what steps you are going to take. Strategy is all about learning what works best for you.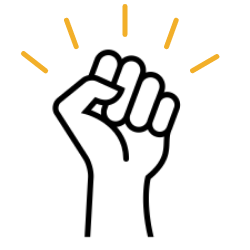 Make Weekly Commitments
Your weekly commitments are the secret ingredient in this planner. Each week your planner will keep you focused on the intentional action steps that are most critical to ensuring that you accomplish your goals.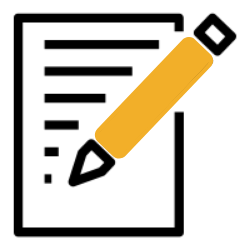 Be Accountable Every Week, Quarter, and Year
The mindfulness-based accountability practices built into the planner set it apart from anything you've used before. You will learn the exact accountability process that has helped hundreds of people improve their health, wellbeing, lifestyles, careers, and so much more.
Take a Guided Walk-Through
Take a Guided Walk-Through
From Big Picture to
Daily Actions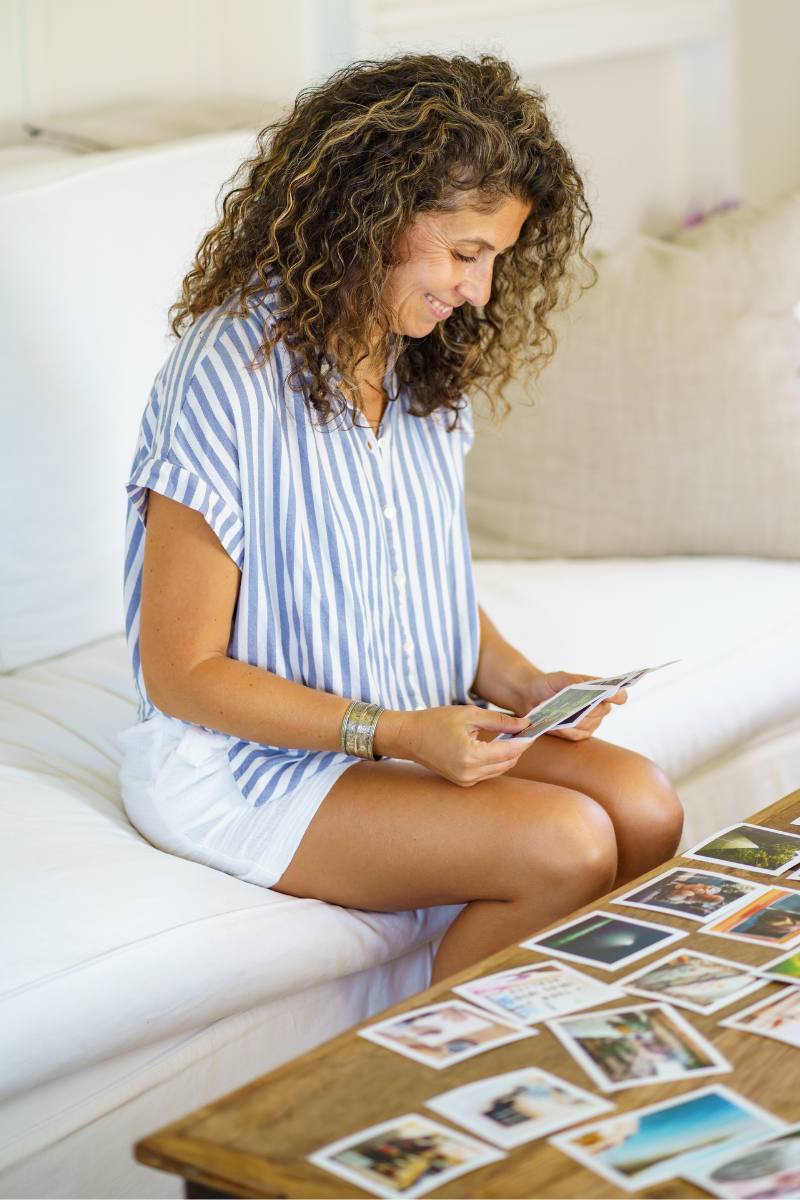 Created by accountability experts, this planner is designed to be the link between the vision of the future you are creating and your daily intentional actions. The focus is always on helping you stay aligned, giving attention to what matters most, and cultivating consistency. Using the language of goals, whether you feel you are goal-oriented or not, gives you focal points that keep you grounded and working towards something tangible.  With over a decade of experience working with hundreds of clients from all walks of life, it is clear that accountability works. We've also learned that rest and reflection are critical to accomplishing your goals. The average human lifespan is only 4,000 weeks, which puts into perspective that each week you spend intentionally and without regret, is a gift. Our hope is that this planner will help you do just that.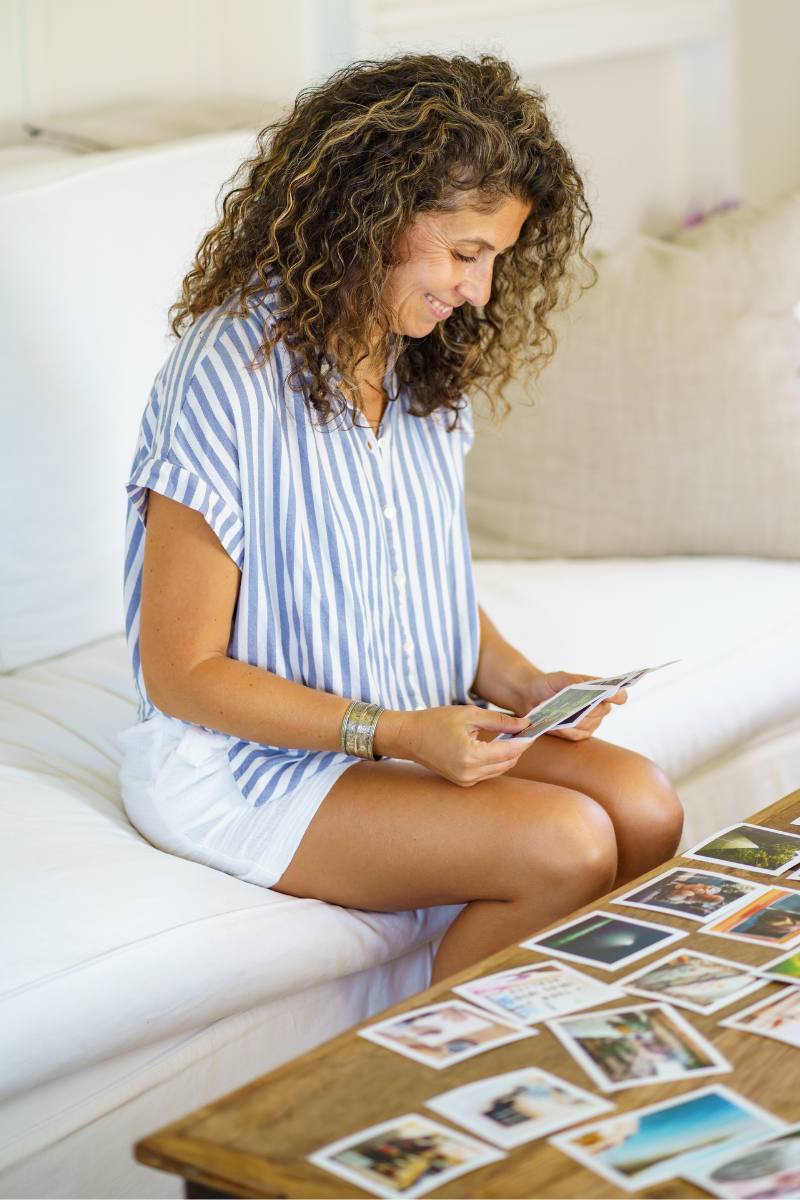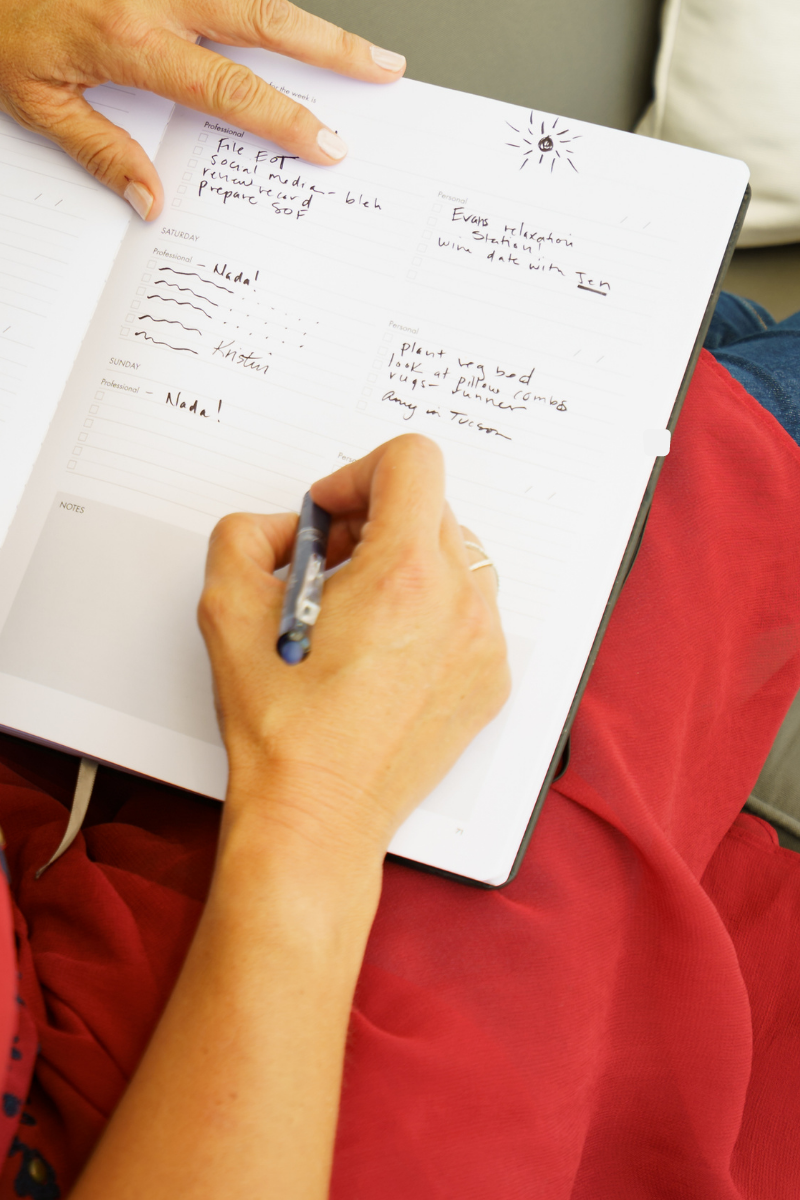 Practical is magical. Your planner will walk you step-by-step through planning your year, quarter, and weeks. It will ask you to schedule, check-in and reflect. It will be your partner in accomplishing your goals.
It's all in the details:
1-Year, Undated, Calendar Overview, Vision Exercises, 1-Year Planning and Goal-Setting, Quarterly Goals and Review, Weekly Accountability and Daily Planner Pages make up this beautiful planner printed on recycled extra-thick paper, hard cover, sewn binding so it lays flat with 3 ribbon dividers to keep all your important pages easily accessible.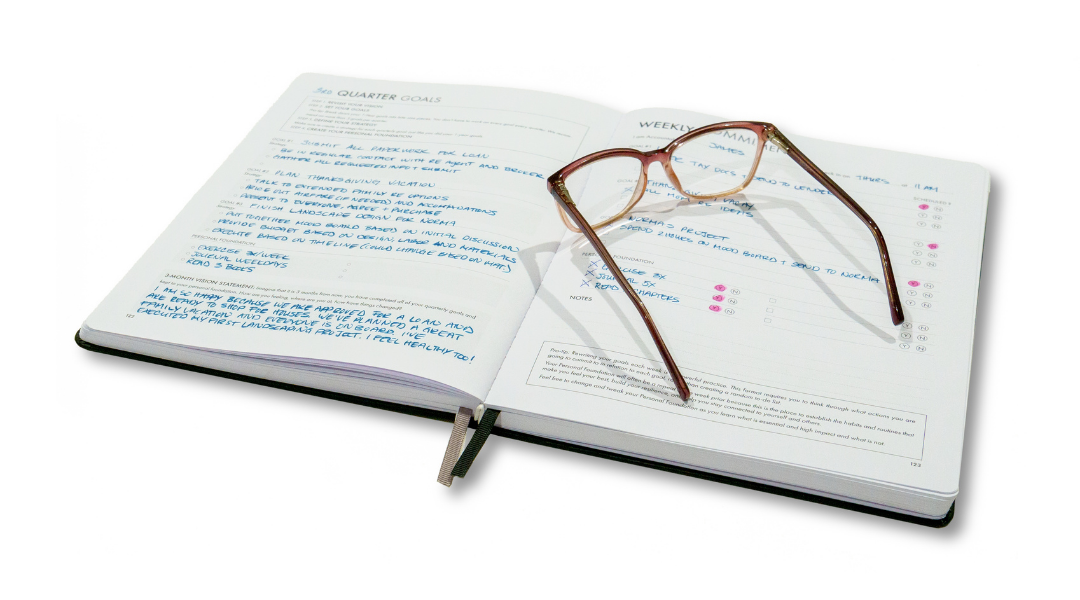 A Unique Way to Plan Your Week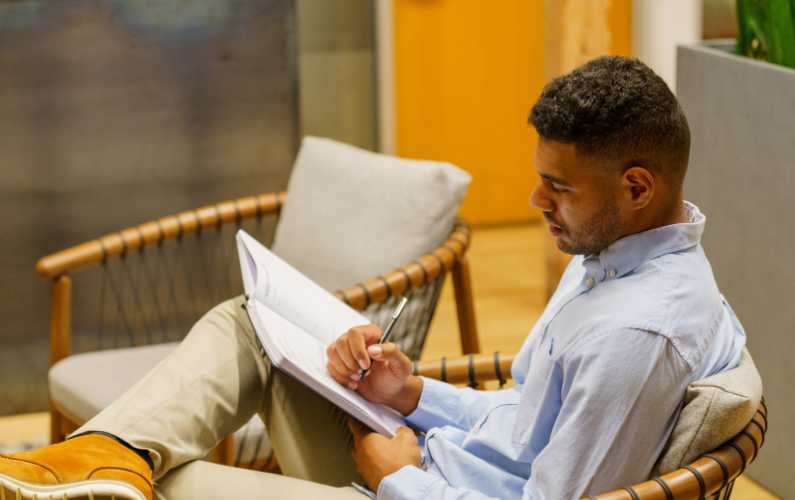 The normal way of planning your week is in terms of appointments and to-do's. Although this can feel efficient and organized it doesn't necessarily mean that you are doing the things that are most important to you. It's common to feel both busy and stuck because you aren't making progress in the ways you know you can. That's because most of the actions associated with your goals are things you want to do, but don't necessarily have to do and so they get bumped by the wayside.
We flip that model around so that you plan according to your goals and priorities. Your planner always keeps these front and center, makes sure you schedule them, and ultimately keeps you accountable so that you break the habit of pushing you and your goals to the back burner.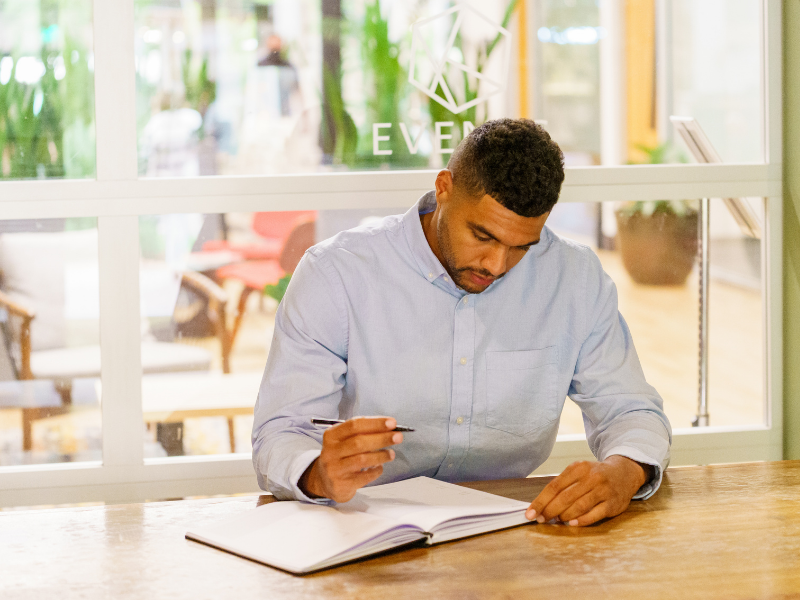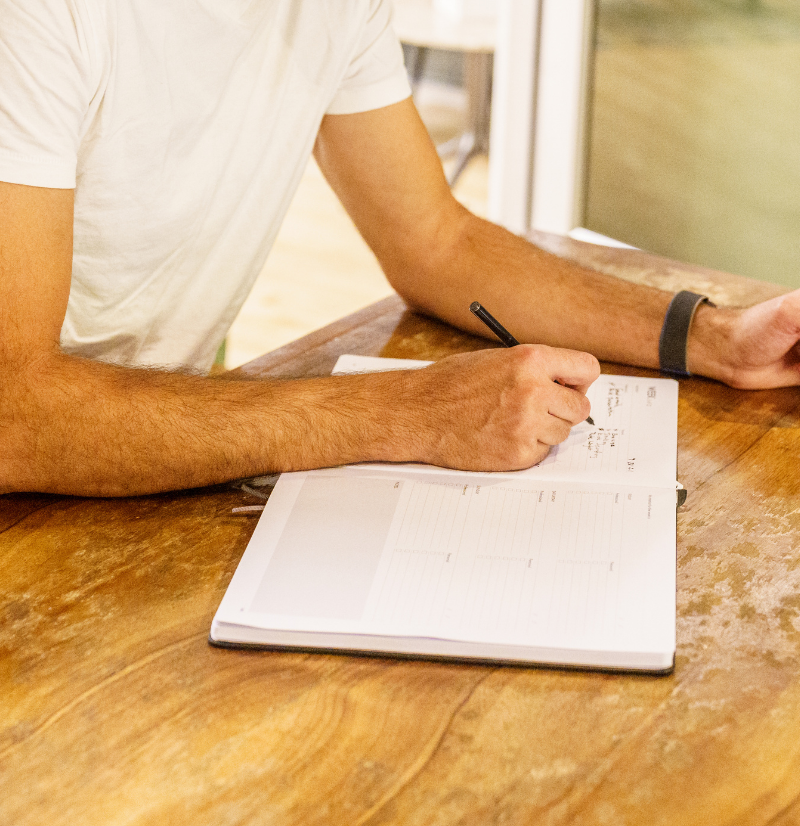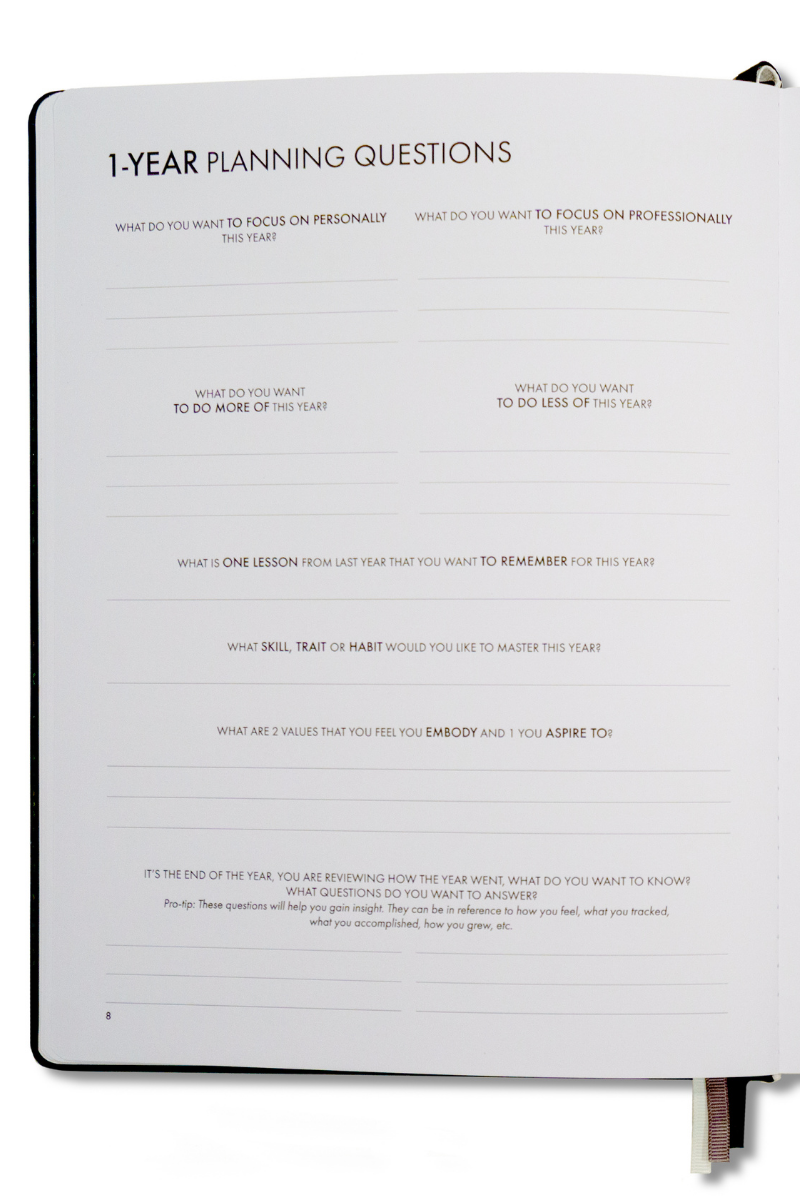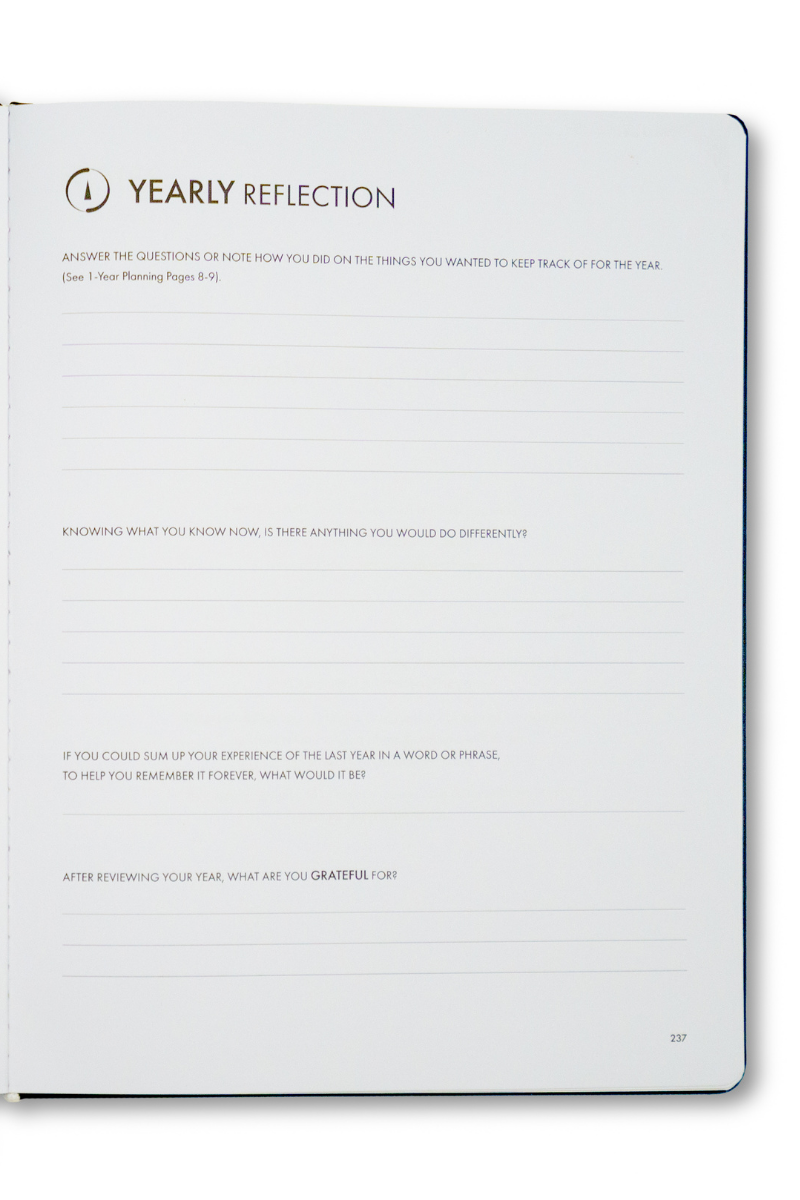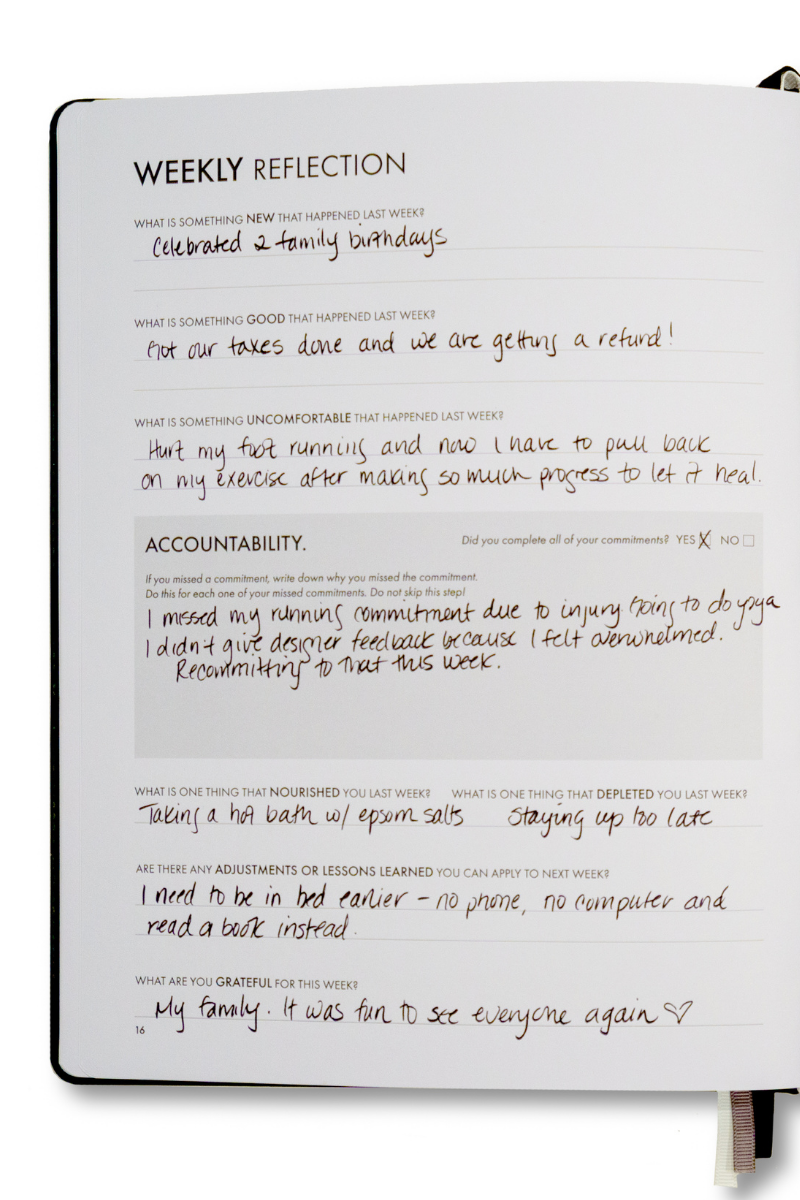 Never underestimate the power of
Great Questions
Throughout this planner you are going to encounter thought-provoking, introspective questions that are going to help you navigate your way through the challenges, create meaningful action steps, and ultimately keep you aligned to your True North.
Need Help Planning? Consider our Private Planning Sessions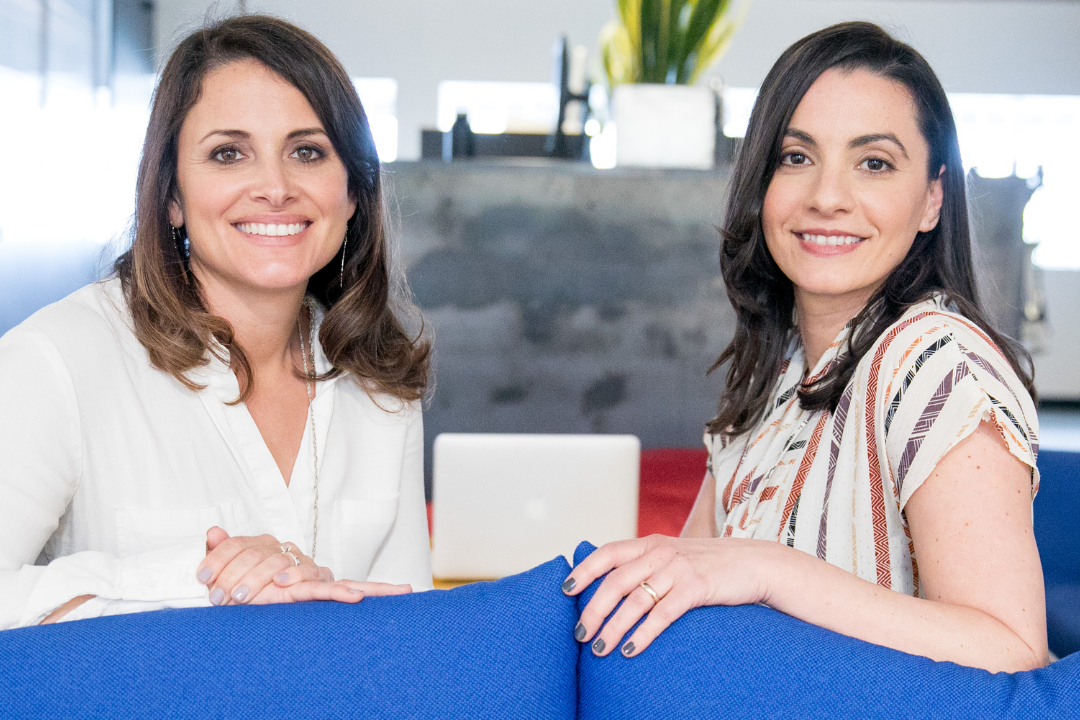 Want to work with the creators of the Accountability Works Coaching Program and Planner? Not everyone is a born planner, or maybe you are, but still find it hard to prioritize in the face of everything else demanding your attention.
In this exclusive offering you will get 1:1 expert help from Ali or Marissa. With over 10 years of experience in helping our clients take ideas and lay them out into clear, concise action steps that have impact and create results, we know the difference that consistent planning makes.
As your trusted planning partners, we will ensure that this critical activity does not fall by the wayside. Together, we will not only plan your year, we will revisit your plan every quarter and at the end of the year, wrap-up and reflect on all that you have accomplished. We'll give you the consistency and accountability you need.
Private Planning Sessions Include:
(5) 1:1 Calls 

(1) 90-min Year Planning Call 

(3) 60-min Quarterly Reflection + Planning Calls

(1) 45-min Yearly Reflection Call 

Questionnaire to prepare for each call 

Undated 1-Year Paper Planner
You will walk away from our meetings organized instead of overwhelmed, grounded yet lighter, and having created the space to do the things that are most important to you.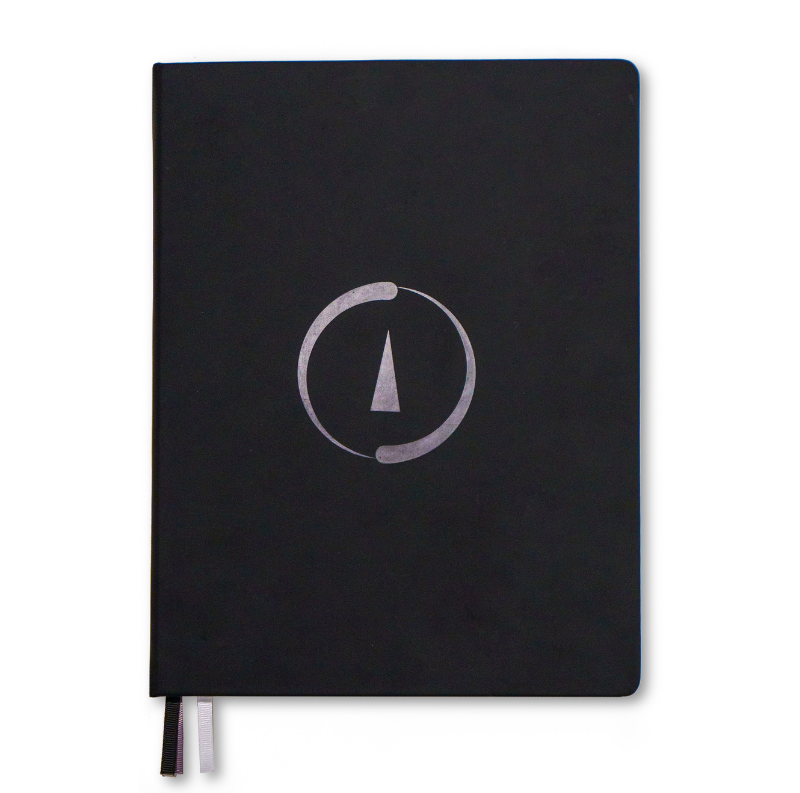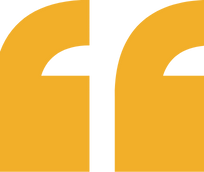 Accountability Works Helps Me...
Accountability Works is like having a constant, authentic partner dedicated to my success and helping me achieve goals that felt impossible at one time. 
Robin Kelley
Stay committed to my commitment to care for myself, to care with others and for others. I can't imagine making the radical transformation from being overwhelmed and under-resourced to being so excited to enjoy life, live cyclically and in sync with nature without the support of this beautiful community and process. 
Claudia Cordova Rucker
Stay focused so I can color my dreams to have the best business and life I deserve.
Elaine Lou Cartas
Stay honest with myself about following through on what I need to do to achieve my best life, personally and professionally, and remind me to take time to celebrate the small things along the way. 
Christine Hunter