Stop saying
you'll do it. 
And start being accountable. 
These are your dreams
we are talking about.


Is it time for you to stop working at it alone? 
 I believe one of the most empowered choices you can make is to seek accountability.
It means you are ready to be seen, to show up, and to be held to your highest.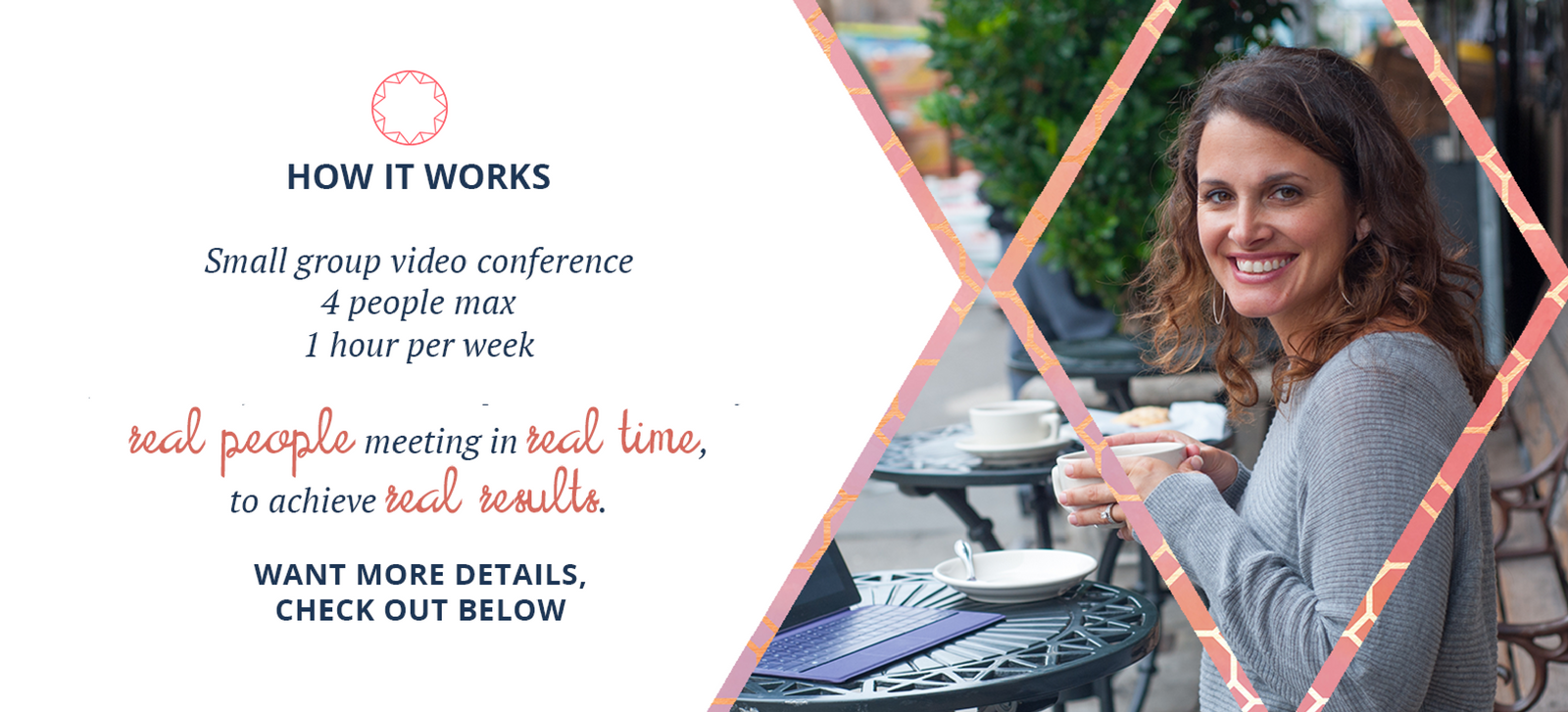 In the Accountability Works® program, you'll get:
Our 5-Step formula delivered over 12 weeks of total focus and attention on you and your goals.
Week 1: Private 20-minute call with an accountability coach to walk you step by step through completing your Strategy Map. This includes clearly defining your 12-week goals and a concise strategy for achieving each one.
Week 2-12: Small group weekly 1-hr video conference call (4 people max inc. your coach)
Bi-weekly review of your Strategy Map to assess progress and identify areas that need attention or problem-solving.
Access to our proprietary A-Game App. You will get addicted to checking off each of your weekly commitments, phases of your strategy, and eventually your big goals.
This is a high touch and very structured call. Every time you meet with your group you will know exactly how to check in and interact with each other. This encourages focus and allows each person to utilize their time for maximum benefit.
SUPPORT from the community — motivated people like you who want to succeed and more importantly, want YOU to succeed.
What if I don't want to join a group but I want accountability?
Upgrade to the Accountability Works® Individual coaching program:
Instead of meeting with a small group, you will meet weekly with your coach for 30 minutes.
Great if you aren't ready to "share" your goals and challenges in a group setting but want expert accountability.
You want to take a deeper dive into complex projects.


Five years ago, I was dreaming of building a business that would change people's lives. I wanted to share my holistic approach of working on business + life goals every week, with a small group of smart, committed, go-getters. I knew when it came to achieving my own success, accountability had worked, but would my process help people in different fields experience the same rapid growth?
YES. As it turns out when it comes to achieving success, Accountability Works! Not just for me but hundreds of people across many disciplines, with varying backgrounds, and levels of experience. Today we are doing video conferences with clients across the country and around the globe. Our team has grown to include an amazing group of talented coaches each of whom brings their own special blend of business acumen and soft skills. They are always in the process themselves and so they appreciate your hard work but they also know the role of the coach is not only to manage the group but also to give the direct honest feedback that most are unwilling or unable to provide but that is essential for conquering your goals.
Looking back, it seems like everything happened really fast BUT of course it didn't. It happened one week at time. One session at a time. Following the same process I teach today. Because when you work on your goals with discipline and focus, week after week, success is inevitable.

MARISSA BOISVERT as the founder of WANA, Where Awareness Nourishes Artistry, Marissa is on a mission to bring mindfulness to the forefront of our lives, with a specific focus on the creative class. Prior to becoming a creative entrepreneur, Marissa spent 20+ years as a performing artist, worked in training & development, and became a certified yoga teacher. All of which ultimately led her to study mindfulness-based stress reduction, and to be formally trained as a Behavior Change Specialist & Certified Integrative Health Coach at Duke Integrative Medicine. Outside of her work at Accountability Works, she provides mindful lifestyle and project management to creative entrepreneurs.
KARIN MARTIN takes the phrase "No Fear" to a whole new level. She is a commercial airline captain turned soulpreneur after she enrolled in a Ramit Sethi course and realized she could turn her passion for accountability into a second career. Now she coaches, flies jet airplanes, tandem surfs big Hawaiian waves with her husband (yes, as in hanging upside down in the air on a wave as big as house!), and because she loves it so much – she also teaches Tahitian dancing and donates the proceeds to charity. Karin does not back down from a challenge. She's witty, funny, and extremely disciplined. You will find her to be an inspiring leader, with a knack for putting you at ease the moment you meet her. She also brings her special aloha magic to every call so that even when she is holding your feet to the fire, you always feel the love.
ALLISON ANTOINETTE believes in using business as a force for good, she teaches resilience and focus to ​entrepreneurs ​so they can make greater strides and produce ​results that matter in less time. ​She helps her clients learn how to overcome their overwhelm and develop habits that ensure smoother sailing in business and beyond. Prior to coaching, ​Allison​ spent nearly a decade working in politics and entertainment, helping many high-ranking officials — such as U.S. Senator Boxer and Betty Castor — as part of their inner-circle support teams. Beyond politics, ​she worked closely with a long list of high-profile C-Suite executives and celebrities, helping them with all aspects of their lives and business behind the scenes. ​Allison's training includes a combination of Conscious ​Communication and ​Leadership, Somatic Coaching, Taoist herbalism and two yoga certifications. Known for ​her grace and efficiency under pressure, ​Allison​ takes​ a hands-on, results-based approach with clients to ensure a smile of success at the end of their day.

Don't just take it from us, let our clients do the talking.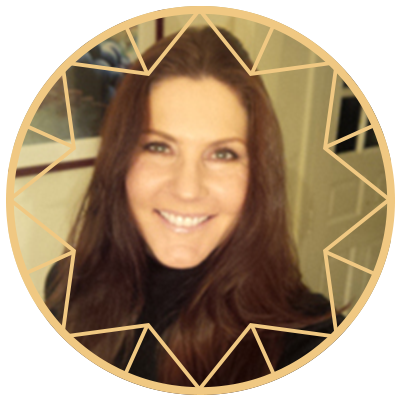 I thought about starting my own business for at least a year before I joined Accountability Works. I had all kinds of plans and intentions, but I never took action and, deep down inside, I knew I never would. The commitments I've made – and the support I continue to receive from my accountability group – have enabled me to reach my goal of making 5-figures in one month. I know for a fact that my business idea would still be an 'idea' if I wasn't in an accountability group. There is power in making a commitment that you know will serve you well and then being held accountable to fulfilling it.
When I first joined Accountability Works I was in desperate need of some clarity. I knew I wanted to grow my business but wasn't sure where to start or how to make things happen. It provided me with the space and tools to prioritize and start checking action items off my list. That was over a year ago. Since then my practice has doubled and I've put so many systems in place for my business to run more smoothly. What I dearly love about Accountability Works is the fact that I get so much done and I have fun in the process. There is such an incredible feeling at the end of a session to realize not just how far I've come but also how far the people in my group have come.
For me accountability is reporting in – having someone hold my feet to the fire. If left to my own devises, working alone, I procrastinate and waste time. It's incredibly reinforcing to have a team that is excited when I'm winning and who won't allow excuses.
Since joining Accountability Works I now know how to plan, how to set measurable objectives, and how to plot out my time. I've definitely been more productive as a result.
My one wish is that I found her earlier in my career! Her executive coaching skills and accountability works program are phenomenal.
Ali Schiller has forced me to stretch my management and leadership skills- teaching me how to sustainably grow my career as an executive leader. Ali helped me identify target areas of self-growth to focus on in building a successful corporation, always correcting behavior patterns that could lead to exhaustion, resentment, and burn out.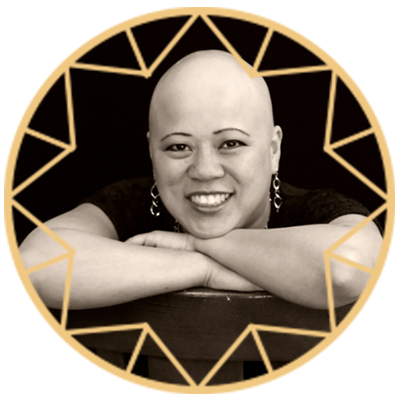 Due to my group, I have completed a lot of things which I wouldn't have, if not for them and Ali. Items such as: Reading, crafting core values, and a vivid vision for my company. I'm currently in the midst of documenting all processes. I would like to share that Ali has been truly life changing in my business and my life and would love for others to get the same benefit.
Katrina Bantug
President & CEO, 3D Vizion
Frequently Asked Questions
I have so many different things I'm working on -- my business, my health, my family. How does it all fit together?
Most productivity "systems" don't take into account that one part of your life doesn't stop so you can focus on another. Even if we have aggressive business goals, our family still has needs and we still need to take care of ourselves. Keeping multiple balls in the air is built into the Accountability Works model. You'll learn how to elevate not just one area of your life, but all of them at the same time.
What if I don't know how to set goals?
An unfortunate truth is that most of us were never taught how to set and follow through with goals, especially big, multi-year goals like writing a book or making 6-figures. In this program, we'll start with mapping out what you want. THEN, we'll dive deep into how to get there taking the fastest route possible.
How is this program structured?
The basic program is broken down into 8 weekly meetings. The first week is a private 30-minute strategy call with your coach. We will help you make your long term goals and set a strategy for each. Each week after you will meet with your group via live video conference moderated by an Accountability Works certified coach. We will check in on your progress, help you see obstacles you may not recognize on your own, and give you insightful feedback from our experience helping hundreds of people overcome challenges to complete their goals. There are 4 people max per group including your coach so that each person gets attention and feedback. This is a highly structured program so that you know exactly what to expect, how to check in on your weekly call, and how to set and keep your commitments ultimately adding up to the results you want.
Is this just another peer accountability group?
Professionally run accountability groups are pretty rare. It's much more common for a friend or a small group of peers to get together to set goals and hold each other accountable. Peer accountability is built into this program and has been proven to help people stay on track towards their goals. But, peer accountability is not enough. There's two major problems with peer-only groups or systems. 1) People in these groups generally want to be positive and uplifting and won't hold you accountable because it feels confrontational. We understand that confronting fear is essential to achieving your goals and we are will to help you do just that. 2) There can be a low level of commitment which brings the morale of the group down and eventually it falls apart. In our groups, every person has skin in the game. Our groups are filled with people that wouldn't be here unless they were serious about getting things done.
What if I miss a call?
We get it. Committing to 8-weeks of calls sounds intimidating, especially when you have a business and personal commitments to balance. There is a built-in process if you need to miss a call — but you won't want to. The live calls become invaluable to your progress each week.
What kinds of commitments do I make?
It really depends on your goals. Some people come to us totally focused on their businesses. That could be revenue goals, implementing systems, or getting on top of marketing and sales efforts. Others already have a thriving business but the other areas of their life are suffering. Their weight is out of control, they are burning out and not taking care of themselves, or they aren't spending enough time or putting attention on their friends and family. We take a holistic approach to goal-setting so most people make a mix of business and personal commitments.
A typical week looks like:
1. Write my blog post
2. Spend 2 hours on my social media strategy
3. Exercise 3x – 1 time outside
4. Meditate & Journal 4 days
5. Plan a date w/ a friend
What does it mean to be held accountable?
Being held accountable means that you we are going to ask you every week if you did what you said you were going to do. If you did, that's great. If you didn't, something got in your way and our job is to help you understand what that was (for real) so you can crush it the next time.
Is there a money back guarantee?
Yes, if you aren't fully satisfied with your experience you have 30 days to let us know and you will receive a full refund.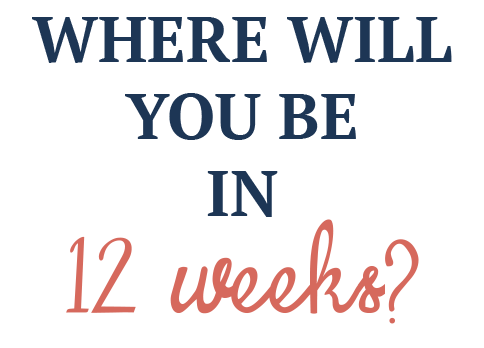 Accountability Works is not like anything else you will find out there.
You will not be able to hide out on a group conference call with tens or even hundreds of others. You will not be left to toil through an online program on your own. You and your goals will get attention every single week. You will get to ask questions, talk about what you are struggling with, get advice from other accomplished individuals and your coach. You will be seen, heard, and expected to do your work every week.
After 4 years, and hundreds of members who return again and again to achieve even bigger and greater success, we are 100% confident that you will rise to the challenge.
That's why we offer a risk-free guarantee. If after a full month in the program, you aren't experiencing a measurable improvement in your life and business, let us know, and you will get your money back no questions asked.

You can accomplish a lot in 12 weeks or you can spin your wheels telling yourself over and over again that you are going to do things differently all the while staying the same.
At Accountability Works our job is to help you do what you say you are going to do.
Why? Because it's life changing.
Joining our accountability program means you value following through and finishing. In fact, it's so important to you that you are willing to invest in making sure that the things that are important to you happen, not that you say they are going to happen, but that they actually happen.
What are you ready to commit to getting done in the next 12 weeks?
Once you commit, we are here to hold you to it.