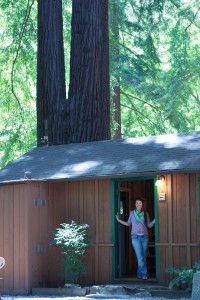 A couple of weeks back I went to Big Sur to plan our upcoming retreat with Shauna Lay, my great friend, retreat co-creator, and spiritual teacher. We rented a small cabin on the Big Sur River surrounded by redwood trees. Everywhere I looked there were flowers blooming and the air smelt incredible from it. I knew it was a good idea to get away to plan the retreat but I had no idea what an inspirational trip it would be.

Instead of planning the retreat, we did the retreat, we did yoga, we went through the processes, we meditated, we created visions, we laughed a lot, we laid in the grass and sat in the river. We hiked among redwoods and cypress trees and let the ocean whip our hair around us like we were in a tornado. Everything was growing and it made me realize how energizing being in raw nature is. It makes you feel more alive its almost like you can feel all the life and growth around you. It's the perfect environment to to ask yourself what you want to create next in your life.


The reason Shauna and I had such an incredible experience wasn't just because of the place but also because of the work that we were there to do. We were there to create a transformational experience for other people, in doing so we ended up having a transformational experience ourselves.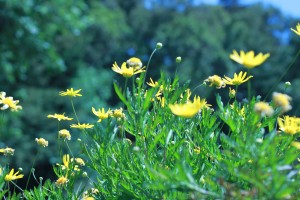 Living your dreams, trusting in the universe, being willing to do the work, and having the patience to let your life unfold the way it's supposed to is a labor of love. It takes you loving you and it takes a lot of love and support from the people around you. It also takes putting what you want out there and being willing to back it up with action. The retreat is designed to support each person in their journey and to give you an opportunity to really think about what's next for you. And that's what happened to us, we got so excited about where we are at right now and about what's next we felt like we were buzzing from the energy of it.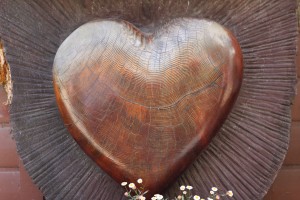 Big Love is a phrase I borrowed from one of my oldest friends, Amy Siegal, this is a woman who definitely embodies Big Love. For me Big Love means loving as much as you can, as often as you can, loving when there is nothing else left, and then loving some more. I could not have felt more alive or more in love with life than I was putting together this retreat. I am so excited to share it and the details as they come together. So in the meantime, if you can, get to Big Sur while the flowers are blooming, and Big Love to you.