Meet

Accountability Works

member – Katey Blehm
Meet Accountability Works member, Katey Blehm, a special lady with a huge heart. Katey is an adoring mother, wife, and founder of the Colorado Springs Therapy Center. We love having Katey in a group because she's both witty and inspiring. We especially admire that even while leading a successful and growing organization, she is committed to ample time with her family, having fun, and being in nature.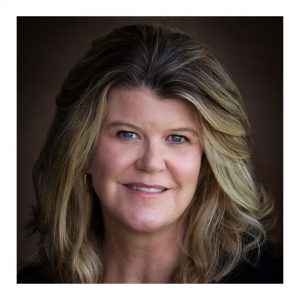 A major win
Katey recently celebrated a major win when she opened a second location of her therapy center. Even though this was a giant step forward, she is not stopping there. Ingenious ideas on what will happen next continue to pour out. We can't wait to see what Katie will do next. Her therapy center is already known for its innovative speech therapy techniques and their aquatic speech therapy model. Katey's creativity is a key way she contributes to her group and her community.
Hands-on approach
Katey takes a hands-on approach is truly exemplary. She spent 9 hours a day in the pool testing her unique therapy model. In the process, she gleaned a lot of insight about her business as well as how she wanted to balance her work and her personal life.
Team-centered
Katey has a business that values the "mom and pop" feel and being team-centered. At the same time, she is taking intentional steps to nurture a close-knit, independent culture so they can scale to impact more people. This is an art!
Becoming proficient at letting go
Katey is a warm, seasoned businesswoman who is bursting with wisdom. As she focuses on her leadership skills, she is becoming proficient at letting go, delegating and empowering her beloved team.  If she sees someone in need or a cause she cares about, she's does something about it.
Katey, thank you for being hilarious and a light for all who are lucky to know you. We are grateful for what you bring to our community and for your cutting-edge take on what business can be.