This month's Member Spotlight is shining on Monica Bencze.
As we enter the last quarter of the year we are celebrating our awesome year long members.  Not only how much they've accomplished but also how much we've learned from them. These are people that signed up with us in late 2018 or early 2019 and committed to staying in our program for the entire year. They set one year goals and every quarter they set smaller goals in support of them. Then every week they made commitments in their accountability groups to take action towards their goals. As you can imagine all their hard work, dedication and focus added up. These are people that made huge life and career changes and no one exemplifies that better than Monica Bencze. She is one of our cherished year long members and we hope you enjoy reading her member spotlight.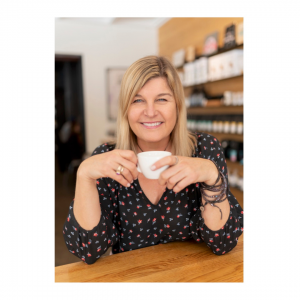 A mother, an entrepreneur, and coach to over 40 career changers a week, meet Monica Bencze. 
Navigating a huge career change
Monica joined AW in 2018 and since then, we've watched her wind down a successful catering company that she spent a decade building, pursue the desire to be a coach, see her talented daughter off to a premier art college, and move across the country. Through all of these changes, her commitment to physical health, having fun and those she loves, has not wavered. 
Moving across the country
Today, she is living in New York City and coaching full-time. We feel lucky to witness Monica's ability to navigate major life transitions, and now she spends her days helping others do the same.
Beginner's mind
Monica is a remarkable, strong woman with a heart of gold, who also happens to have a knack for simultaneously being in flow and directing. Greeting the next stage of her life with a beginner's mind and inspiring us every step of the way.
This month, we're celebrating you, Monica! Your unflinching generosity and receptivity to new life experiences, leave us feeling grateful to know you, week after week.