Meet Accountability Works member – Rhonda Mayer
Meet Accountability Works member, Rhonda Mayer. As we wrap 2019, we are so excited to shine the spotlight on Rhonda Mayer, a mother, an entrepreneur, an advocate for gun violence prevention, and a supporter of the arts.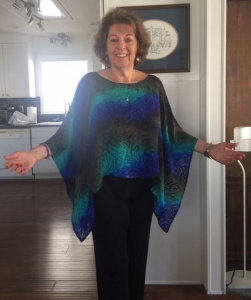 A major win
Rhonda's typical weekly check-in goes a little something like this…
We've had X number of new consulting contracts come in, business is great, my healthy habits, including daily gratitude journal, Zumba, walking, recording food intake, are done, I went and saw X at the Canyon Club, Hollywood Bowl, or another LA theatre, I'm planning X trip, and spent time with treasured friends. Rhonda inspires us weekly, but what is really cool is that both Ali + I have watched her holistic practices change her reality. Having joined AW in 2014, Rhonda is one of our Founding Members, and in the years that we've worked together, we've watched her lose 100 lbs, buy a house, establish healthy habits, improve her financial health, travel, and grow her business exponentially.
Hands-on approach
Rhonda is one of those people that through life's challenges and triumphs always makes time for others. Whether thats causes that are close to her heart or her family and chosen community. Rhonda makes time to write Op-eds for the LA Times about gun violence prevention, fundraise for Alzheimer's, shows up for her business, and tells a good joke.
Becoming proficient at letting go
If that's not sunshine, we don't know what is.
Rhonda, as we end the decade, we are celebrating all that you are and have accomplished. Congratulations on 25 years in business! Thank you for showing us what's possible and for your continued contribution to our community.