Accountability Works Member Feature: Q+A with Christine Hunter
It's officially fall and the early signs of it are everywhere. There's a distinct change in the air, a cool crispness in the evening that makes for the perfect sleeping weather and of course, the slight change in leaves that will soon bring a breathtaking kaleidoscope of color. 
I was reflecting over the weekend about the combination of the beauty and tinge of sadness that this time of year brings. We say goodbye to the playful season of Summer, watch as the leaves start to let go, the non-Evergreen trees become naked for months to come and then, Spring always comes. Newness awaits.
If we were to sum it up in one word, it would be Grief. A subject that doesn't often get much attention because we're supposed to be happy all the time, right? But yet we all experience it. Whether it be a life-altering event/loss or as we take intentional consistent action to let go of old ways of being and doing for our own newness to materialize.
In this month's Member Feature, we are excited for you to get to know a very special woman in our community who happens to be an expert in the subject of Grief, among many other areas.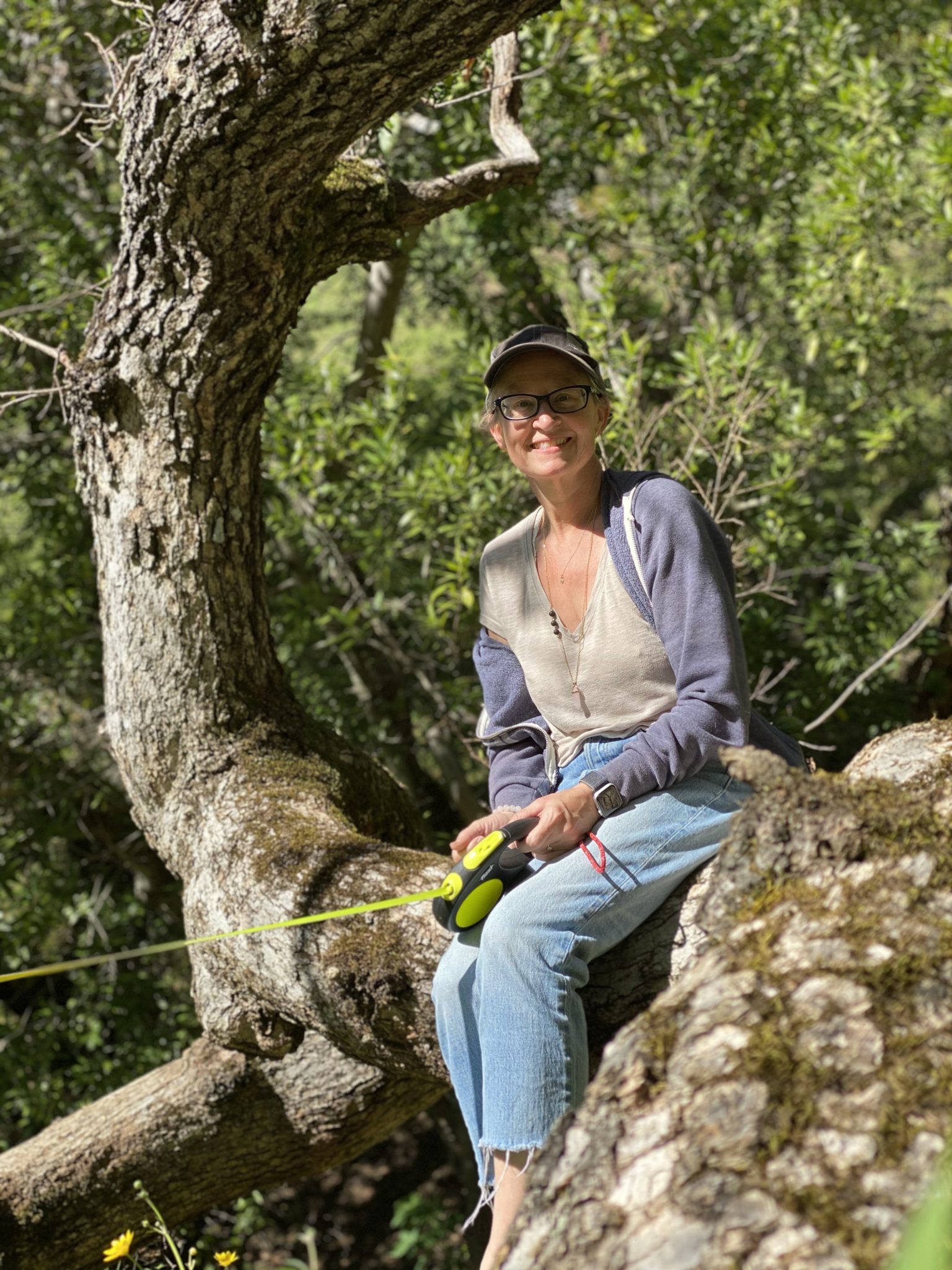 Meet Christine Hunter.
Christine is a Holistic Nutrition Consultant, Cannabis Coach for Health & Wellness, and is an Autoimmune Nutrition & Lifestyle Coach. She is the Creator of Find Bliss Wellness, where she helps people find their own path to Wellness through embracing grief, healing through inner connection and connection to nature, and visualization.
Her signature process was born from real life experiences, countless hours of study and application. We've witnessed firsthand how she has navigated heartbreaking events and emerged an even stronger, more courageous version of herself.
If you've had the pleasure of being in a group with Christine, you know how committed and present she is. She gives incredible feedback and is always down for a good laugh — even in the hardest of times!
We adore and appreciate Christine so much. We hope you enjoy getting to know her too.
Q+A  with Christine Hunter
My true north/WHY is…
Living my life intentionally and authentically, while looking for moments of joy in every day. I try to provide an example of how to live NOW, because anything beyond is not guaranteed.
My expertise/zone of genius is…
Finding that small thing that sparks excitement and makes the hard things feel possible. Everyone is starting their journey from a different place, but even just a small sense of hope can make the difference in moving forward. We are currently living in a time of collective and personal loss and grief, but we have lost the map that can help guide us on this journey. Pulling from my personal experience and my wellness training, I help create a pathway, built on a foundation of health, that leads to a life that honors the past and celebrates the present.
My daily practices are… 
Gratitude, even if it's something tiny that day, getting outside everyday, rain or shine, and taking a picture of something I find beautiful (definitely not always conventional beauty).
My favorite indulgence is…
Coffee, always coffee.
I'm reading, listening and/or watching…
The Universe Has Your Back, by Gabrielle Bernstein and Second Firsts by Christina Rasmussen.
To me, accountability is…
Knowing that the small steps I am taking everyday are bringing me closer to my larger vision for my life. 
Accountability Works helps me…
Stay honest with myself about following through on what I need to do to achieve my best life, personally and professionally, and remind me to take time to celebrate the small things along the way. Accountability Works also provides a sense of connection and community, which has been even more important during this last year of distancing and disconnection. Every group and coach has brought a different awareness and perspective to my own life and business. 
Thank you for reading our Q+A with Christine Hunter. If you'd  like to connect with her or learn more about what she does.
Visit findblisswellness.com or via Instagram.