We are excited to share this month's AW Member Q+A with Michelle Perry. VP and Financial Advisor at Merrill Lynch, loving mom and wife, dedicated to community and connection. I was fortunate enough to meet Michelle when we both enrolled in a leadership program for local business people who had a desire to make a deeper impact in our community.
In a very difficult week, I am reminded that we are always most effective where we have influence, and for most of us that is in our local communities.
While I was a newbie to civic engagement, Michelle was a pro. She was already serving in in a myriad of ways and eager to do more. I was particularly impressed because I was just opening my mind to the idea as my kids were getting older and here was Michelle volunteering her time while raising a toddler. She made me see that when we are passionate about something we find the time.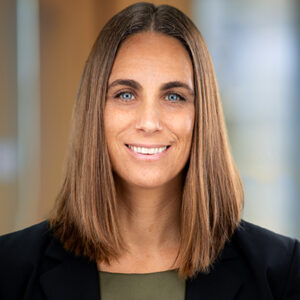 Name…

Michelle Perry
My true north/WHY is…
My spirit of community. I thrive off my relationship with others. I love to build deep relationships, invest in others, be a connector, and love deeply.
My expertise/zone of genius is…
In financial planning and investment management.
My daily practices are…
Moving my body, cooking wonderful food, and spending quality time with my family.
My favorite indulgence is…
The ocean!
I'm reading, listening and/or watching…
Reading The Psychology of Money: Timeless Lessons On Wealth, Greed and Happiness by Morgan Housel.
To me, accountability is…
Showing up for myself in a consistent and meaningful way.
Accountability Works helps me…
Stay focused on what moves the needle, commit time to self-care, and track accomplishments so that I can celebrate my achievements.
You can connect with me or learn more about what I do…

One thing we hope you take away from reading our Q+A with Michelle Perry, is that although everyone has different reasons for being in our program, and different things they are working on, the common thread is a willingness to commit to the changes they want to see. Our program provides the framework for doing that work and a supportive community but each person brings their own special something to it. If you'd like to learn more about our small group program click here. We will begin accepting new members in September 2022.