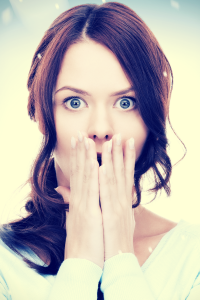 This was so funny. One of my good friends and clients was telling her networking group about Accountability Works and they were curious to know more so she reached out to me for good resources on accountability groups. I figured I'd written several articles on the subject so I'd just search my site, pull some of my favorites, and send the links on over. It was eye-opening when I realized that I had never explicitly written an article explaining how the groups work and what they do for you.
An accountability group is a gathering of like-minded individuals that come together to help one another stay focused, take action, and create excellent habits. My groups are commitment focused which means they are all about TAKING ACTION. At the beginning of each session we work together to clarify what your biggest challenge is right now. Once, you've had a chance to think through your challenge and where you'd like to be by the end of the session, I ask you to frame that result in the form a specific, measurable, actionable, and ambitious long-term commitment that you can realistically complete by the end of the session.  That becomes the framework for your session and gives you something to work towards from week to week.
Each call begins with a check-in, something positive that happened over the week and then how your week was in general. After that, you let us know whether or not you completed your commitments. Your weekly commitments can be in support of your long term commitment but they can also include things that you would like to accomplish that particular week. Members work a lot on creating good habits so there is the tendency to make the same commitments from week to week. For example, your long term commitment might be to generate a certain amount of revenue in your business. Your weekly commitments would then be around revenue generating activities but you may also want to include a commitment to waking up at 6am, exercising 3 times, and calling your grandmother.
After you let the group know about your week and then share how your commitments went, we are in a better position to give more informed feedback. Feedback is an important part of being in accountability group. This is a time when you get varied perspective which can be incredibly enlightening, overwhelmingly positive, and gives you the feeling of being plugged into a supportive community. It is also that point at which your group leader will step if there were commitments that you did not keep. It's very rare that we actually have the opportunity to be held accountable with compassion and without judgment. We view accountability as an opportunity for growth so unlike you we don't side-tracked by the reasons and excuses for why things didn't get done. Instead we are trained to deeply listening for what is really holding you back. We use our specialized skills to help you understand what got in your way so you can have a greater awareness around what you allow to get between you and your potential.
Once each person has had a chance to talk through their week it is time to make commitments for the following week. We end each call on a positive note. It's a clean slate, a fresh start, and no matter how your prior week went you will feel energized and rejuvenated to begin again. That is the beauty of accountability, without the check-in, the settling up, there is  always baggage of the should haves and could haves, this way you get to let that go, neutralize any negative feelings, and continue to build the momentum necessary to reach that long term objective.
By the last session you will be amazed at what you have accomplished. Sometimes and many times actually, the long term commitment becomes a bonus to all the other learning that has taken place.  We don't often have the kind of conversations in our day to day lives that happen on the accountability calls. It's rare to share with others in this way. The connection plus positive action that characterizes the groups is what keeps people coming back session after session and why I can honestly say accountability works.