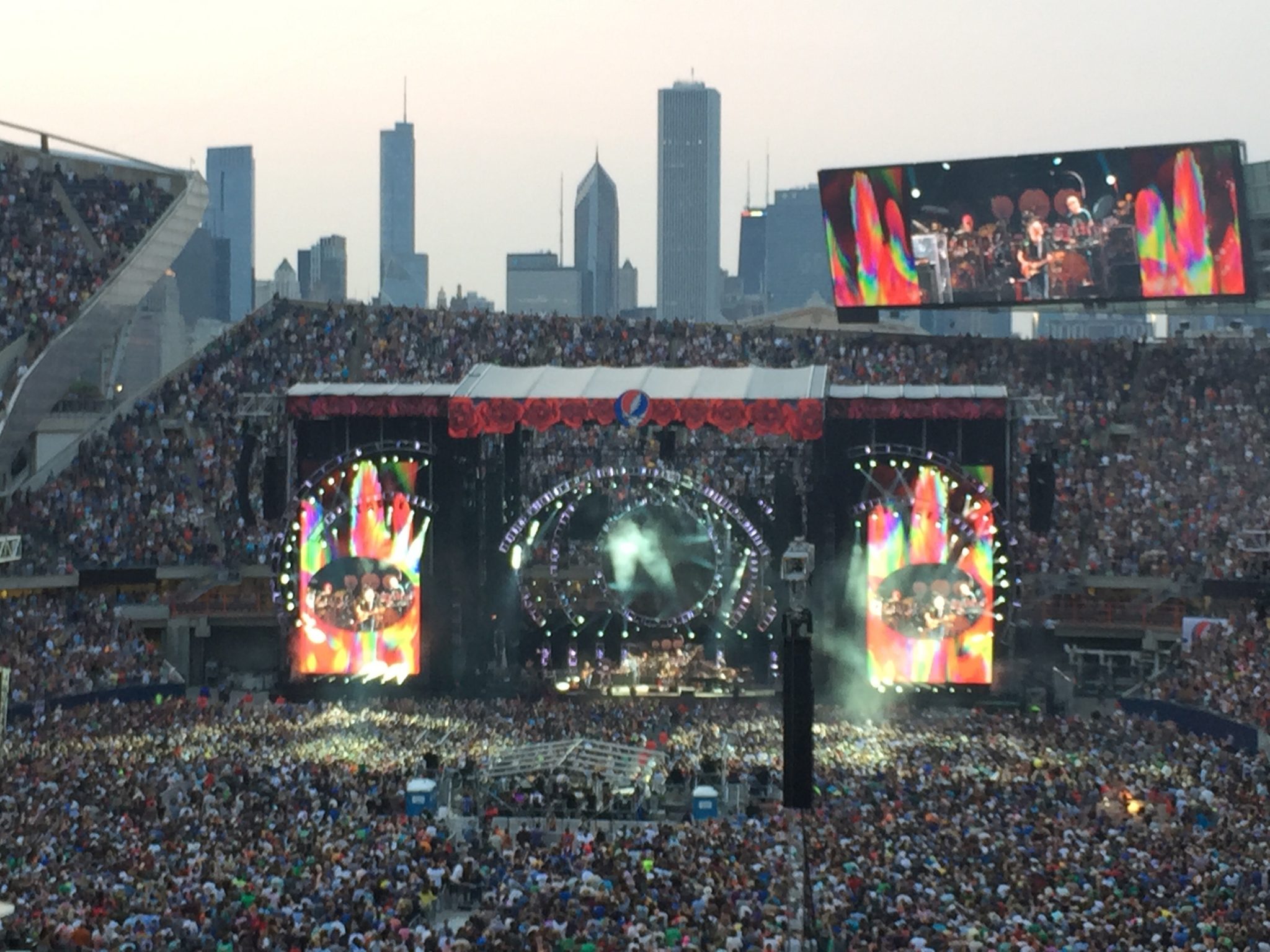 Last weekend I went to Chicago to see the Grateful Dead. I'd never been to Chicago and I hadn't been to a Grateful Dead concert since I was 18 years old. The whole experience was surreal.
Now I'll always think of Chicago awash with tie-dyes and dreadlocks. 70,000+ fans roaming the city is a sight to see. The airplane, the hotel lobby, every elevator ride, restaurants, trains, all filled with people dressed in their t-shirts & hats from years gone by. You could strike up a conversation anywhere with anyone because we all had this one thing in common.
I've never been in a stadium that full and am still in awe at what it felt like to be surrounded by that many happy people all at once. At one point I looked around me and every single person I could see was dancing. That's when I really remembered what is was like when I was back in high school. I have been to a lot of concerts since then and it's pretty rare that a band has the whole audience dancing the whole time but that's what it was, 70,000+ people shaking and grooving all night long, and the energy of that is just incredible.
I left grateful and happy and reminded that the best things in life are really simple.
Loving where you are,
loving what you are doing,
loving who you are with.