Accountability Works Member Feature: Q+A with Kate Presto
For those of us in the Northern Hemisphere, we are in the dog days of summer and holy heatwaves! We sure hope you are staying cool, embracing the sweet slowness of summer, and taking lots of sun-drenched cat naps. 
This is the season when play takes center stage while we simultaneously feel the need to tidy up different areas in preparation for the back to school energy that's ahead. In the spirit of being prepared, we felt that this was the ideal time for our next Q+A with Kate Presto, Modern CPA.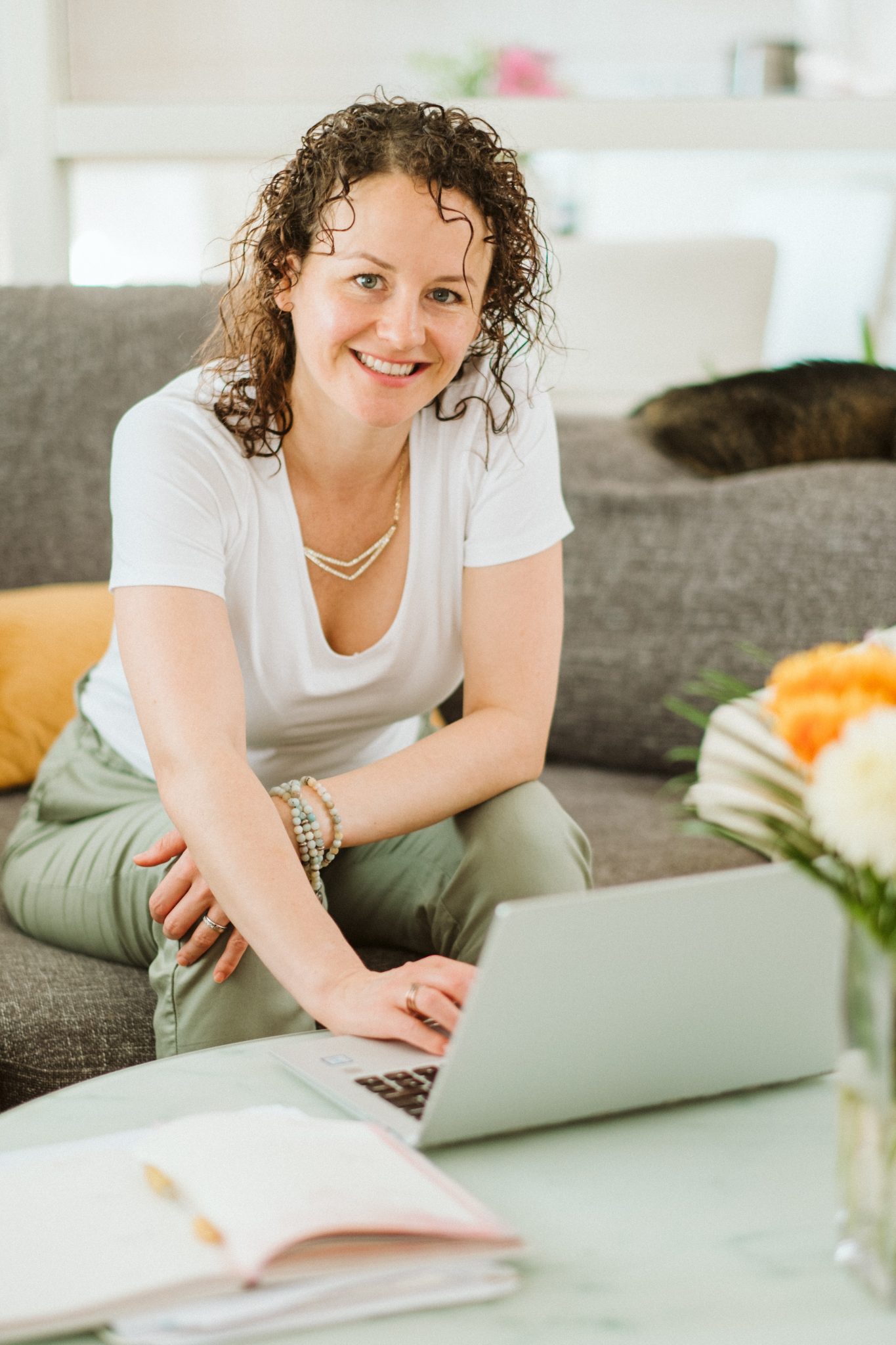 Keep It Simple
We know all too well that numbers bring up a variety of emotions. As accountability coaches, money goals and commitments are common. As business owners, one thing we really value is an accountant that can make taxes, across states, and countries, comprehensible. And dare we even say, approachable? That's Kate to a tee.
Not only does she have impressive credentials, she explains financials in a way that is light and makes you say, where have you been?! Kate's kindness, strategic mind and trustworthiness are revealed too.
Enjoy getting to know this lovely woman who makes finances feel fresh and who we are very grateful for.
Member Q+A
Name…  

Kate Presto
My true north/WHY is…

Happiness. To feel satisfied, content, and balanced overall in my life.
Every day, I'm working towards it. Even in my company, because what I do makes me happy. It's simple. I'm an accountant and I play with numbers all day.
I also love the connections because I get to help people with something that is, for most, not a happy task. In meetings, I can literally see people relax. It feels good to take a weight off their shoulders.
My expertise/zone of genius is…
In teasing a story out of numbers. I can take a complex, abstract subject and make it comprehensive. When I read a company's financials, I can relate it down to the actions taken every day, one-off snafus, strategies, priorities, and more. Those are insights that help my clients run a better business.

My daily practices are… 
My saving grace. Despite the pandemic, I've had to travel every three months. Without my routines, I'd probably get nothing done.
Right now, my daily ritual starts at 5:30. I have a little personal time and enjoy my first cup of coffee before practicing yoga. Then easing into my work day or whatever my priority is for the day. Mornings are my best time to do anything that needs focus. In the evening, I have a wind down ritual where I do my skin care routine, write, meditate, and read in bed. This one I'm still tweaking so I can get enough sleep every night. 
My favorite indulgence is…
Travel. I love exploring new places, cultures, and experiences. Even if it's something local, like checking out a new painting studio in town, exploring fills my spirit.
I'm reading, listening and/or watching…
Reading: L'Appart by David Lebovitz. Listening: Better than Big podcast by Ashley Gartland.
To me, accountability is…

Many things to me. First and foremost, it's doing what you say you're going to do. After about 18 months in the program, I see it also as being honest, kind, and realistic.
Accountability Works helps me…

In so many ways! I set better goals because they are clear and have micro-steps. It's helped me to calibrate my goals and get more done, just because I know my coach will ask about them next week. I tend to take on more than I can handle. One of the best benefits I've had thus far is slowing down – doing less and better.
The group setting motivates me too. I enjoy that we all care and cheer each other on. When I fall short, they are way nicer than I am to myself and it's helped to shift my thinking.
You can connect with me or learn more about what I do…

The best way to connect with me is via my blog and email newsletters where I share lots of tips and timely info, plus a few cute pictures of my cats. I recently refreshed my website and added more info upfront too.

I know the stereotypical accountant is locked away in a back room and fed papers under the door, but I do jump on Instagram sometimes and share more of my personal/behind the scenes life in my blogs.